Welcome! Hello, I'm Kelly.
As far back as I can remember I have always worn and loved hats. That love began when I was very young, playing dress-up in my Grandpa Dunlap's old jackets and dusty, well worn fedoras, usually whilst adventuring deep in the wilds of the spare room's closet, hoping for a glimpse of Mr. Tumnus. Later, as a teen, I was thrilled to add a fedora, in the style of my hero, Indiana Jones, to my ever-growing collection. This hat in particular came in handy for my 7 year adventure in Europe and England where both myself and my passion for hats matured. My love for hats and my collection of vintage pieces flourished during my time spent living in such a hat-embracing culture.
But those early adventures only lead me to my true calling, the art of millinery.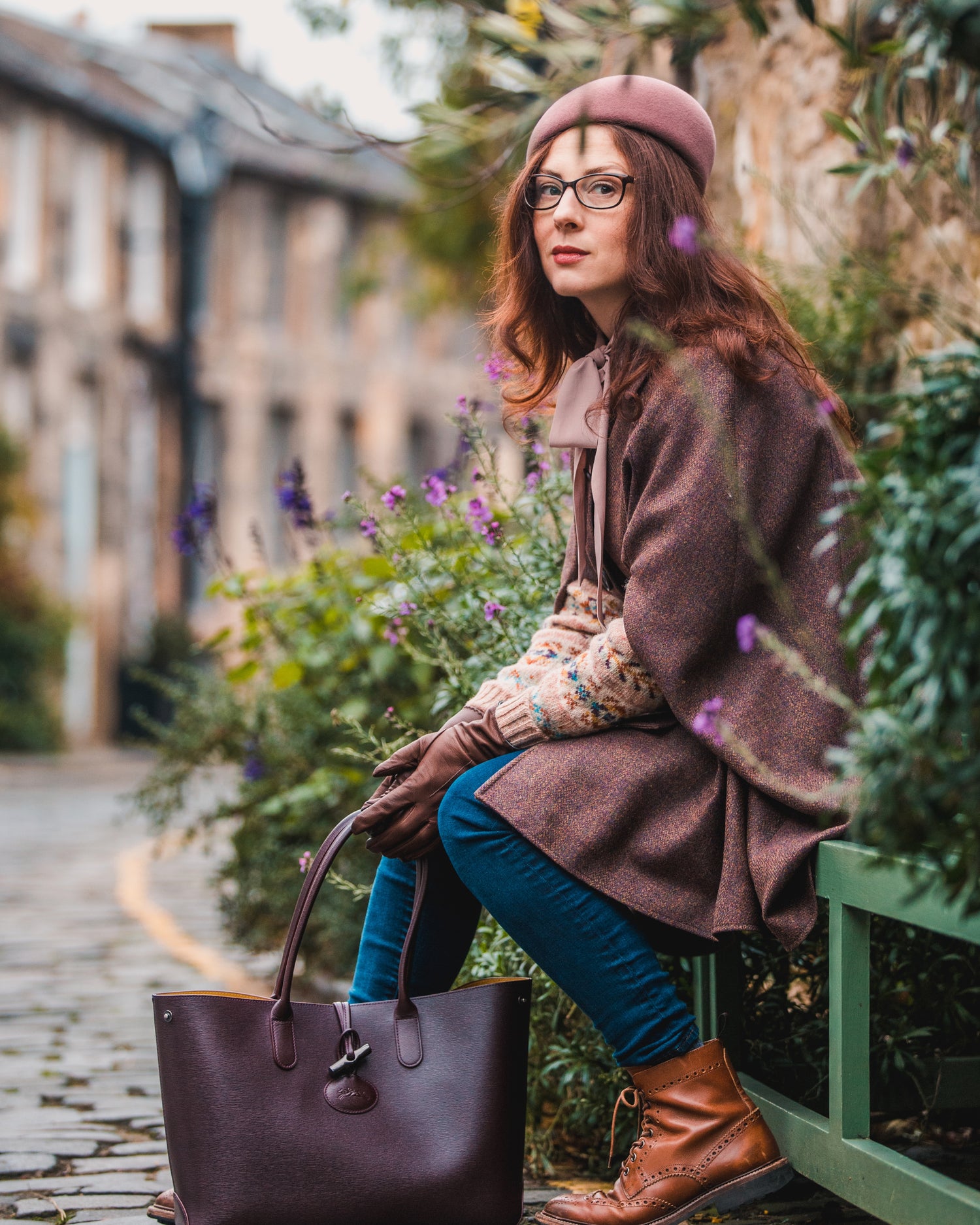 16 years ago, I began the lifelong journey of becoming an accomplished milliner. Having trained under several master milliners, both in North America and the UK, I now take great pleasure in creating iconic, heirloom quality millinery for lovers of finely crafted hats. My passion for my art is equalled only by my passion for travel and mischievous adventure - the result of which is the romantic inspiration behind, and infused within each of my designs.
Which brings us to the name. As a young girl in Leitches Creek, Nova Scotia, my curious nature and vivid imagination would get me into plenty of trouble around my Grandfather's general store. When he'd find me, inevitably wearing one of his hats, he would always ask, 'Are you being a saucy pup, now?'. Indeed I was. And even now, these notions of whimsy, adventure and romance inspire every piece I create. Which is why I am known as The Saucy Milliner.
Currently, I am based in Ottawa, Ontario, where I design and make my hats, in my beautiful, Sussex Drive Atelier, in between visits back to my UK nest for continued training, millinery errands and inspiration. I am thrilled to be launching this new ecommerce site, and I and look forward to the new adventures that taking my old-world craft, into the digital world, will bring.
"Without hats, there is no civilization!"