Where the Magic Happens.
A place to design and dream, to sip tea and to create, my bright and airy millinery atelier is where you will find me for much of my day - sitting at my trusty Pfaff sewing machine, or sculpting a piece of luxurious felt over one of my many, precious, antique and bespoke wooden hat blocks. This is where I lovingly and professionally, handmake each of my luxury, heirloom quality hats, employing a variety of traditional and comtemporary millinery techniques and only the finest of luxury materials. Let me pour you a cuppa and stay awhile...let's play dress up and try on some hats...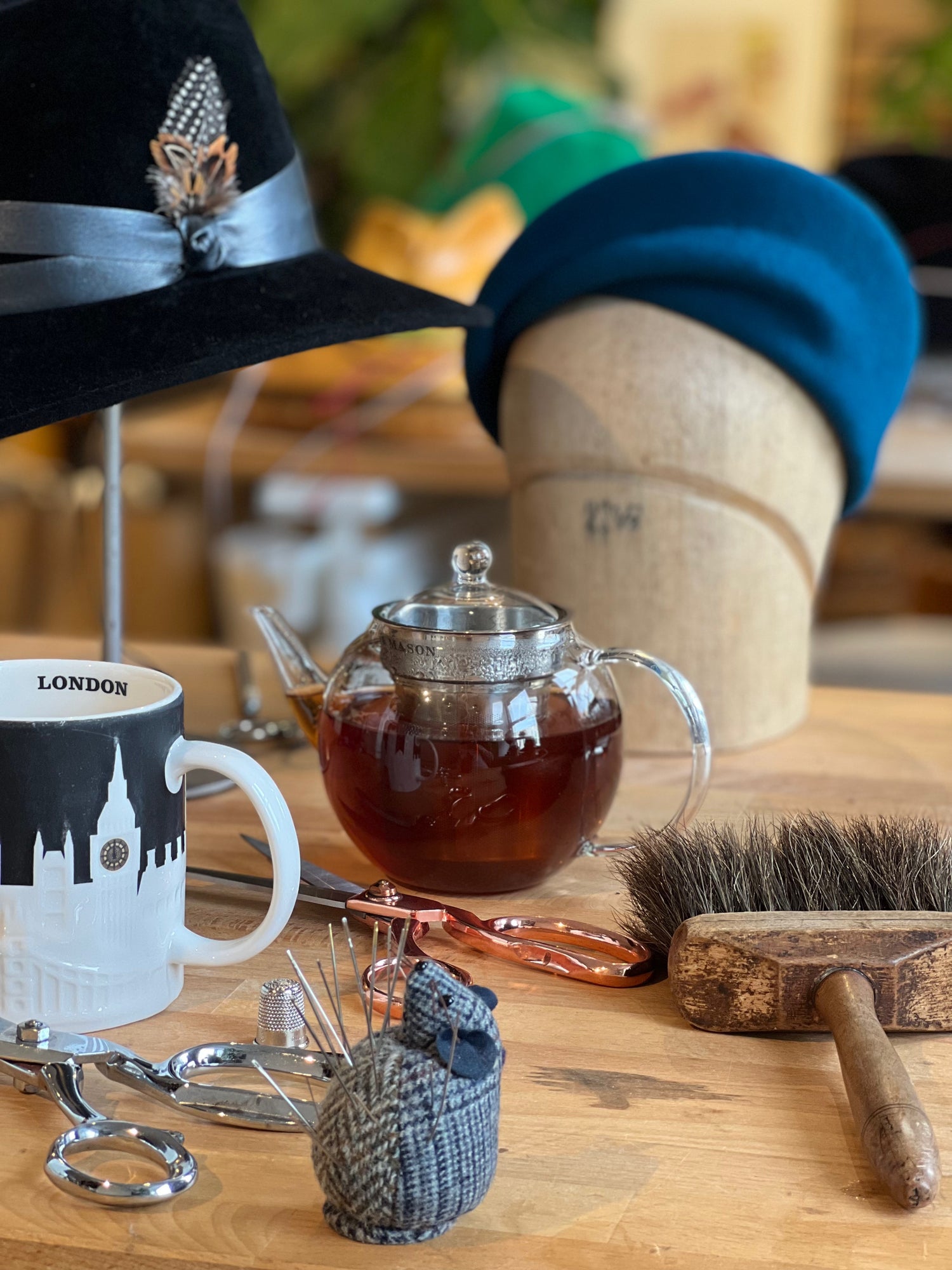 New Location at 483 Sussex Drive, Ottawa!
I am thrilled to announce that I have re-opened my studio and boutique at a new location on Sussex Drive.
Sunday/Monday The boutique is closed so that I may work in my studio on my hatmaking
Tuesday through Saturday 11am - 5pm
Please note, I am not taking custom orders at this time but if you are looking for a bespoke piece, I am happy to recommend you to various colleagues of mine.
'Hats are like a halo of happiness. '